Decatur's Non-Surgical Orthopedic Physician and Physical Medicine Specialist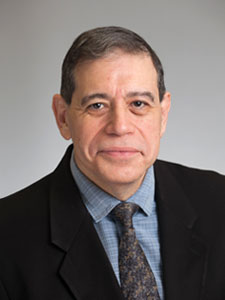 Ralph D'Auria, MD, has a long career of helping patients recover from injuries without having to suffer through the trauma of surgery. Dr. D'Auria acquired his expertise during the completion of two full residency programs for a total of ten years of post graduate medical training. His first residency program was in Orthopedic Surgery then followed by a second program in Physical Medicine and Rehabilitation (with board certification).
During the duration of Dr. D'Auria's 30 plus years in clinical practice, he has developed a particular strength in the non-surgical treatment and rehabilitation of neck and back injuries.
Specializing in the field of Orthopedic Medicine and Rehabilitation, Dr. D'Auria is prepared to treat a wide range of injuries to the musculoskeletal system, which includes the bones, joints, muscles, ligaments and tendons.
Dr. D'Auria speaks Spanish, Russian, Italian, and French.
Licensure & Professional Memberships
Dr. D'Auria is licensed in both Georgia and Alabama, and his professional memberships include:
Medical Association of Georgia
Dekalb County Medical Society
American Academy of Occupational Medicine
Southern Orthopedic Association
American College of Sports Medicine
American Academy of Neurological and Orthopedic Surgeons
American College of Physicians
National Institute for Spinal Rehabilitation
American Academy of Disability Evaluating Physicians
American Academy of Orthopedic Medicine
American Association of Electromyography and Electrodiagnosis
American Academy of Physical Medicine and Rehabilitation
Southern Medical Association